Adventure park in Lot et Garonne !
You will love to discover "Des-Chênes-toi Aventure" an amazing new Zip-lines Park based in Sainte-Colombe-de-Duras, not far from Monsegur and Duras. We welcome players of all ages – young to old, perfect for families and friends!"
Open weekdays from 10am to 7pm and weekends from 1pm to 7pm.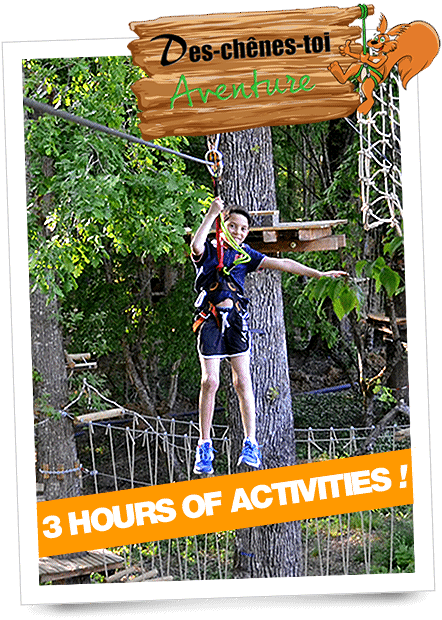 A lake, fields and forest welcome you for a day of playing, sports and fun!
Crazy and incredible courses

!
You will safely progress with our secure system of continuous life-wire, no need to take it off the hook so you are free to fully enjoy this incredible adventure.
The park is accessible to players aged 3 and over. Enjoy 18 courses offering +200 different games including Monkey bridge, slide, skate etc including 2 zip wires over the lake. Enjoy 3 hours of fun.
The most secure system of the moment
Members of the Park team provide supervision. They have been specially trained for acrobatic courses in height, allowing them to accompany you in total confidence. A snack bar and a children's playground are at guest's disposal.
The team of Des-Chênes-toi Aventure Park look forward to welcoming you.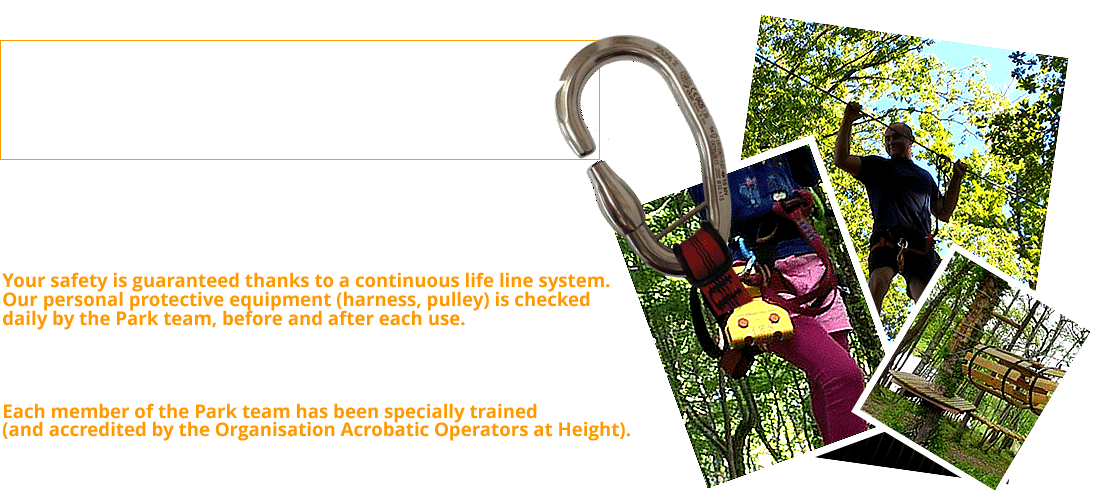 How to find us
ADRESS : Parc accrobranche "Des-chênes-toi Aventure" Les Couronneaux 47120 SAINTE COLOMBE DE DURAS
TELEPHONE : 07 82 04 74 23
LATITUDE : 44.69734 LONGITUDE : 0.10653